Pirates! 🇫🇷 🇬🇧
🇬🇧 English follows 🇬🇧
---
🇫🇷 Pirates! est un jeu de rôles gratuit inspiré du film éponyme de Polanski. C'est un jeu amusant et léger qui se joue presque tout seul, le maître de jeu n'aura pas grand-chose à faire tandis que les joueurs feront les pires bêtises imaginables, avec un sourire jusqu'aux oreilles.
Vous trouverez des aides de jeu à télécharger sur le site : http://zapti.free.fr
Le jeu est aussi disponible en impression à la demande sur lulu.com.
---
🇬🇧 Pirates! is a tabletop rpg inspired by the eponymous film by Polanski. It's a funny and light-hearted game that runs almost on its own, the game master doesn't have a lot to do while the players perform all sort of foolishness, smiling from ear to ear.
Character sheets can be downloaded from the website: http://zapti.free.fr
A print on demand version is also available on lulu.com (exact same game but with an older layout.)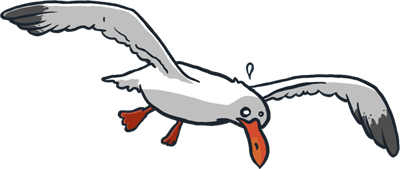 Download
Click download now to get access to the following files:
pirates.epub (français)
556 kB
pirates.pdf (français)
1 MB
pirates-en.pdf (english)
2 MB
Comments
Log in with itch.io to leave a comment.
Un excellent jeu de pirates, drôle et simple à prendre en mains ; excellent pour découvrir et faire découvrir le jeu de rôle, y compris à des enfants, ou juste pour passer une très bonne soirée !
Ce jeu est la meilleure chose qui me soit arrivé depuis l'invention de la jambe de bois!